Margo Ewing Woodacre, MSW has been in the communication field for more than thirty years.  Her occupations have included state senator, counselor, college instructor, and author and guest lecturer.  For more than twenty-five years, she has run her own communication and personal development business conducting seminars focused on leadership, communication, and media training.Margo has a bachelor's degree in education with a minor in communication from the University of Delaware and a master's degree in social work from Widener University, Pennsylvania.  Now living in Pennsylvania, she teaches at Delaware Technical and Community College and speaks to high schools, colleges, and nonprofit organizations around the country.
She is the mother of coauthor, Steffany, and proud grandmother of Madelyn and Presley.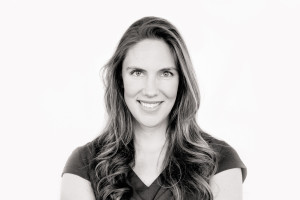 Steffany Bane Carey, BS
Steffany Bane Carey graduated with honors from the University of Miami (Florida). She worked in Miami for a short period of time as the online health and beauty writer for Ocean Drive magazine. Since then she has spent the majority of her time between New York City and Los Angeles as a creative director in advertising, a freelance writer for online publications, and a proud mom.
Together, the mother-daughter team speaks about the emotional and communication challenges of the off-to-college transition to parents, students, and counselors at high schools, colleges, and conferences around the country. Both have made national radio and television appearances..
---
How did I'll Miss you Too begin?
The creation of I'll Miss You Too, resulted from a decision that a mother and daughter made while dealing with their own emotional and communication challenges during the off-to-college transition. Together, the coauthors recalled their own personal experiences, assessing their differences and similarities through this family-life phase. Beginning with the senior year of high school and carrying its readers through the senior year of college and beyond, the book focuses on each step of the transition. It is drawn from personal journals, emails, visits and phone conversations over these important years. It's a glimpse into what both generations saw, felt and learned during Steffany's voyage to independence.

The newly released, I'll Miss You Too is also enriched with the collective stories and wisdom of counselors, parents, and students across the country. Written in a down-to-earth style, Margo and Steffany's book is created to help both students and parents understand each other and share a healthy and memorable transition.
---
I'll Miss You Too
The Off-to-College Guide for Parents and Students
By Margo E. Bane Woodacre and Steffany Bane Carey